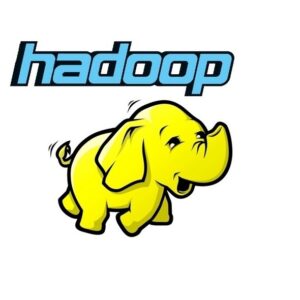 | Course Name | Start Date | End Date | Session Dates | Days | Time | Tuition | Register |
| --- | --- | --- | --- | --- | --- | --- | --- |
| Cloud Computing Hadoop | TBD | TBD | TBD | MW | 6pm - 10pm | $1800.00 | |
Overview
Cloud Computing with Hadoop course is a combination of administration and programming using Hadoop ecosystem components to show working with Big data.
Topics covered in this hands-on course include Map Reduce, Hive, Pig, Zoo Keeper, Sqoop and multi node setup of Hadoop Cluster. This course focuses on training participants on setting up Hadoop infrastructure, writing Map Reduce Programs, Hive and Pig Scripts, working with HDFS, Zoo keeper and Sqoop.
1. Understanding Distributed , parallel ,cloud computing ,No sql concepts
2. Setting up Hadoop infrastructure with single and multi-node cluster
3. Understanding of concepts of Map and Reduce and functional Programming
4. Writing Map and Reduce Programs, Working with HDFS
5. Writing Hive and Pig Scripts and working with Zoo Keeper and Sqoop
6. Ability to design and develop applications involving large data using Hadoop ecosystem
This course is designed for individuals who want to learn Hadoop and who have a basic understanding Unix , Java and SQL scripting.
Introduction to Hadoop
Distributed computing
Parallel computing
Concurrency
Cloud Computing
Data Past, Present and Future
Computing Past, Present and Future
Hadoop
NoSQL
Hadoop Stack
MapReduceNoSQL
CAP Theorem
Databases: Key Value, Document, Graph
Hive and Pig
HDFS
Lab: Hadoop Hands-on
Installing Hadoop Single Node cluster
Understanding Hadoop configuration files
MapReduce Introduction
Functional – Concept of Map
Functional – Concept of Reduce
Functional – Ordering, Concurrency, No Lock, Concurrency
Functional – Shuffling
Functional – Reducing, Key, Concurrency
MapReduce Execution framework
MapReduce Partitioners and Combiners
MapReduce and role of distributed filesystem
Role of Key and Pairs
Hadoop Data Types
Lab: MapReduce Exercises
Understanding Sample MapReduce code
Executing MapReduce code
HDFS Introduction
Architecture
File System
Data replication
Name Node
Data Node
Hive
Architecture
Data Model
Physical Layout
DDL DML SQL Operations
Lab: Hive Hands ON
Installation
Setup
Exercises
Pig
Rationale
Pig Latin
Input, Output and Relational Operators
User Defined Functions
Analyzing and designing using Pig Latin
Lab: Pig Hands on
Installation
Setup
Executing Pig Latin scripts on File system
Executing Pig Latin scripts on HDFS
Writing custom User Defined Functions
Lab: Accumulo
Setup
Ingesting Data
Querying for Data
Difference between Accumulo and Cassandra
Writing custom User Defined Functions
Introduction to Zoo Keeper
Introduction to Sqoop
Hadoop Multi node Cluster Setup
Installation and Configuration
Running MapReduce Jobs on Multi Node cluster
Working with Large data sets
Steps involved in analyzing large data
Lab walk through
Request Additional Information